tinysofa
Acupressure Stress Relief Mat by The Tiny Sofa
Sale price Price $24.99 Regular price $34.99 Unit price / per
We are all experiencing increased stress and anxiety during this uncharted time! What if I told you with only 30 minutes out of your day you can experience stress relief, pain reduction and serenity? 
I expect everyone should be raising their hands!
We would like to introduce the Acupressure Stress Relief Mat by The Tiny Sofa. This Mat is an incredible solution for all our stress relief needs.
This product is:
Easy to use.
Easy to store.
Easy to clean.
Easy to buy!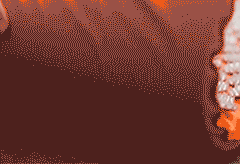 Get yours today!
Features
Reduce Pain
This stress relief mat promotes pain relief! Relieves muscle tension, back pain, and headaches by simply laying on the mat daily for 10-30 minutes. Acupressure releases endorphins that block pain, and helps relax the muscles in your back, neck and feet
Relaxation and Stress Relief
We are all stressed! Lay back and relax onto this "bed of needles" to massage pressure points that help release tight muscles and relieve stress.
Use early in the morning, in addition to a session of yoga or meditation to help start your day.
Use prior to bedtime to improve your rest and reduce insomnia. 
Blood Flow & Circulation
Thousands of acupressure points stimulate nerves and improve blood circulation for increased energy and faster muscle recovery, making it great for users who sit at a desk daily, as well as active individuals and athletes.
Versatile Use
This mat is easily used in multiple locations.
• Lay it on the floor
• Lay it over chair

• Lay it on sofa

• Lay it on your bed
HIGH QUALITY
100% thick cotton and plant-based eco foam, the acupressure mat has 6,210 acupressure points; neck pillow has 1,782 acupressure points